PAW Gold Amazing Summit-Fi DAP
Me: I am a 21 year old Engineering student living in a small town in India. I would like to call myself a music enthusiast, rather than an audiophile. I was inspired by music since childhood, and as the time passed, the passion of music grew in me, and that subsequently led me to join Head-Fi. Eventually, I found the pleasure of listening to music mainly by the HD600 and recently, by the seductive LCD2 headphones, and realized the true components of recorded music. I usually like to listen to Indian Classical Music along with Bollywood songs. My main listening genres include classical, vocal, instrumental, jazz and sometimes pop.
Intro: Lotoo, is a sub-brand of Infomedia and is headquartered in Beijing. The brand was established in 1999 as a broadcasting systems manufacturer; it has evolved since then to manufacture high end audio recorders, and more recently, its first audio player. The PAW Gold is the flagship (and lone) DAP offering from Lotoo.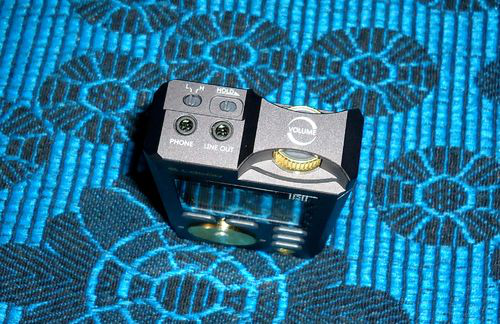 Specifications of PAW Gold as per Lotoo:
Headphone Output: 500mW@ 32 Ohms.
+15dB on High gain 0dB on Low gain (without load)
Headphone Driver: TI LME49600
Line Output: 2V RMS +9dB (without load)
Processor: Blackfin 514 DSP
DAC: Burr Brown PCM 1792
Sample Rate: 8KHz-384KHz
Clock Jitter: 5ps
Formats: ISO, DSD, DFF, DSF, FLAC, WAV, ALAC, OGG, CUE, APE, MP3, M4A
Interface: USB 3.0 upto 90 MB/S
Display: 1.8" OLED 160*128 resolution
Storage: SDHC/SDXC upto 2 Tera Bytes
Battery: 22Watt hour 6000mAH 3.7V
Chassis: Aircraft grade Duralumin
Weight: 280g
Let us see what the PAW Gold has got for us,
Packaging and Accessories: The PAW Gold unit arrives packed inside an outer cardboard sheet, in which a strong plain black cardboard box is contained. The box has magnetic locks everywhere, and can be lifted off to reveal the multiple storage compartments, in which all the included accessories are present. Necessary amounts of accessories included in the package, and again are made up of good quality. I can confidently say that Lotoo has done packaging in a very premium and extravagant fashion.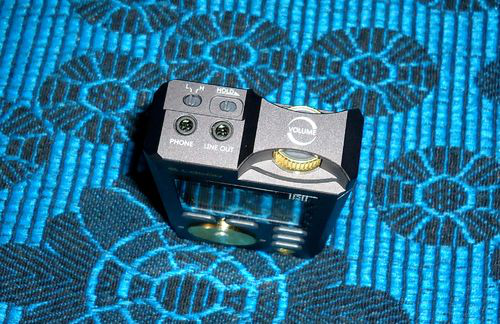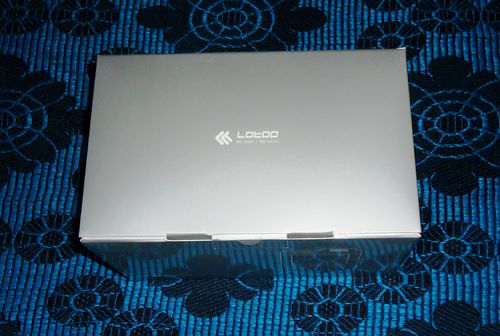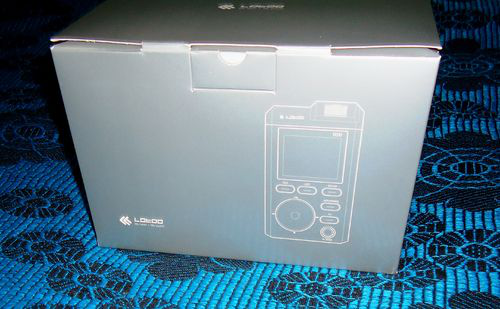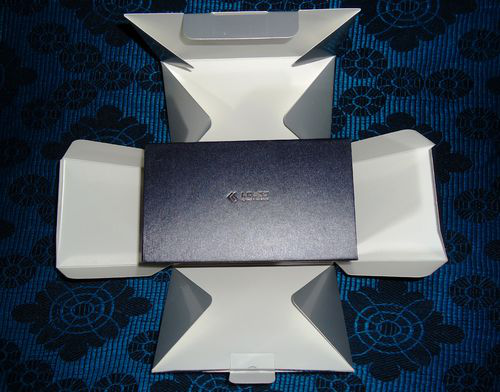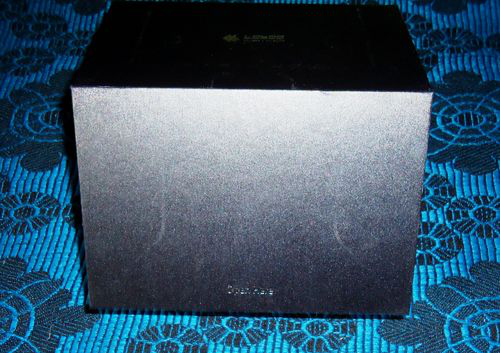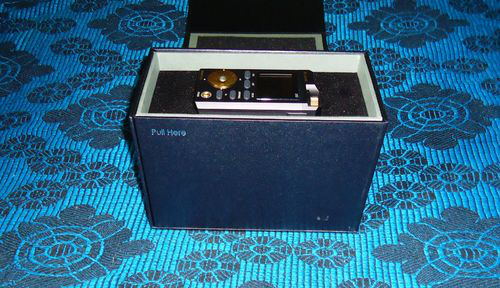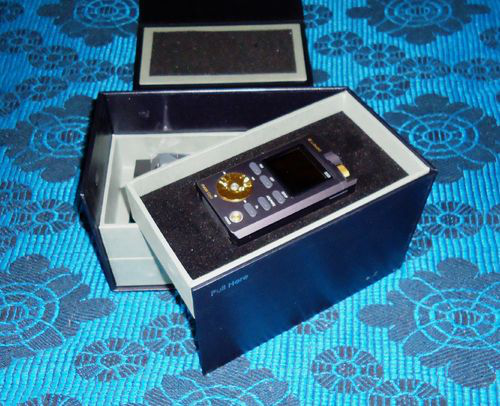 List of accessories in the box, which include the following: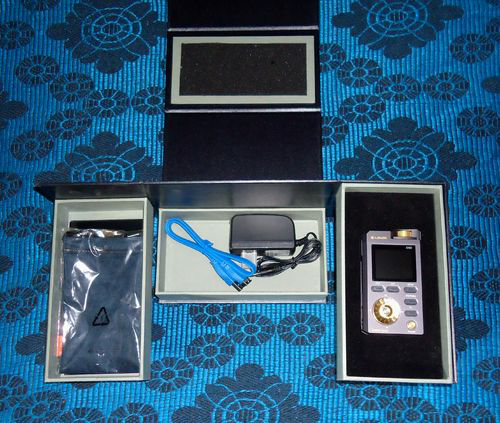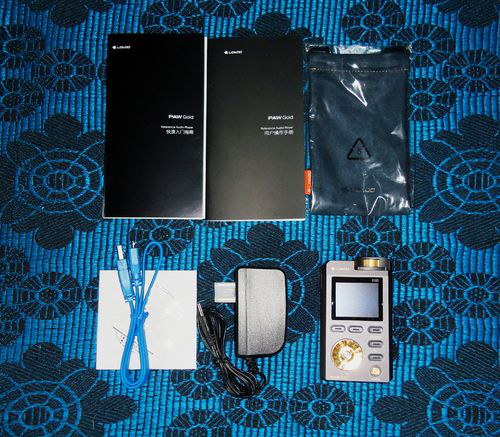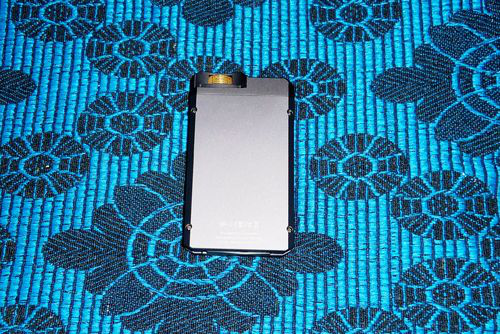 Charger: 5 V 2A universal charger for charging the PAW Gold. This charger is the sole mode of charging it.
USB 3.0 Cable: Short length cable for high speed data transfer. A disc is also included for drivers installation.
Pouch: Velvet type with strings, provided to store the player.
User Manual & Warranty card: Contains instructions to operate the PAW Gold and other warranty information. (In Chinese, meh)
Design and Build: The PAW Gold has an excellent build quality.
The entire shell is made up of high quality duralumin metal. Duralumin is a very hard and tough type of aluminium used to build aircrafts. The DAP is painted with matt grey color, which ensures PAW Gold is not a fingerprint magnet. The PAW Gold Is heavy in weight owing to its robust build, but still it can be comfortably operated using one hand itself, since the PAW Gold is actually a small DAP, it just appears large in pictures.
The only disagreements I had with the PAW 5000 was that the onscreen volume indicator moves faster than the actual adjustment. Often I'd ramp up the volume further than intended thinking it wasn't going up much, only to have it then become too loud. As well, the FiiO X5II has settings allowing some degree of control over what buttons will work when the screen is off. The PAW 5000 disables all buttons, requiring one to press the power button and then the play button to stop the music. Other than those, the PAW 5000 has a quite a range of useful settings, including such things as an SD speed test (to see if the SD card is fast enough for the DAP) and whether or not the power LED will "breath" when in use. There is also a dedicated button to access a bunch of EQ presets.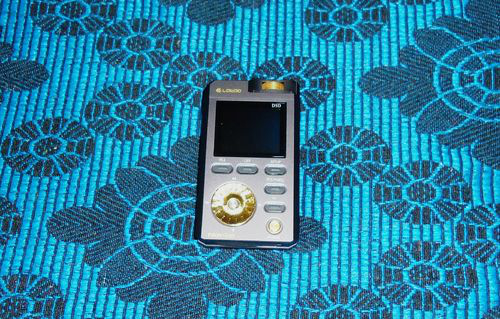 On the front side, four navigation buttons (Up/down Left/Right) are present, along with a central select key. The navigation buttons are used to navigate songs, or forward/backward operations depending upon the situation. A select key is present in the middle of navigation keys, and is used to select or play/pause the songs. Buttons are well designed, and operates flawlessly. PAW Gold has a very ergonomic build, which means everything is placed at right places and is comfortable to operate.
Volume knob, navigation and power keys are 24 karat gold plated. Hence comes the name 'Gold'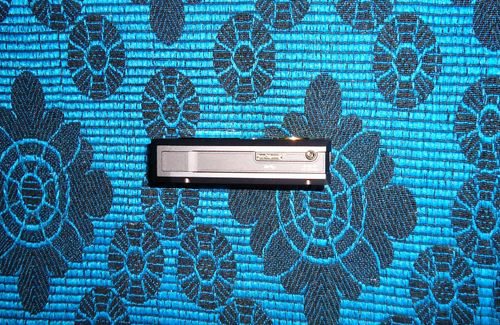 Volume controlling is extremely fine, and works very well with IEM's and headphones. One can achieve even minute attenuations in volumes without any issues. Volume switching is silky smooth and very gradual, which is a big plus especially sensitive IEM's. Display screen is good enough, though screen clarity or screen resolution is not impressive, but still it does the job just fine. (This is expected almost of all DAP's)
File button has the function of browsing the folders on the SD card. Setup button takes us to the settings option for this DAP. List button leads the user to the song playlists. APE/PMEQ button takes us to the hardware coloration and equalizing options. The button named as 'Fn' is a key for which we can define the function of our choice. Power button (Press and hold type) is present, with a white coloured breathing light around the button itself. This button is used to power on/off the DAP.
On the left side, a charging port is present, to which charging jack of the given charger has to be connected to recharge the battery of the PAW Gold. High speed USB 3.0 port is also present just above the charging port. This port only handles data, and charging cannot be done with this port via USB.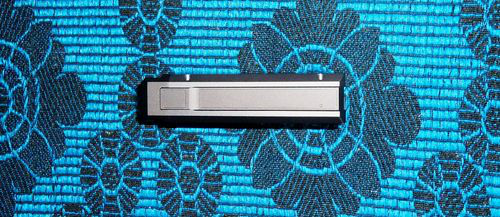 On the right side, there are no controls present.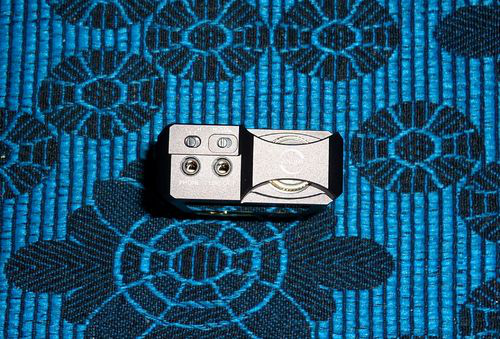 On the top side, Outputs jacks are located. Headphone output, Line output both are present in 3.5mm format. These jacks are well built and implemented, and have a good feel to them. A sliding lock button is present, whose function is to lock down all the keys once lock button is activated. A sliding gain switch with Low/High gain setting is also to be seen.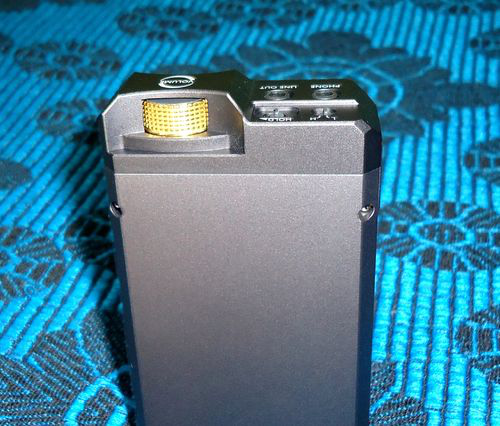 On the bottom side, a full size SDHC/SDXC card slot is present. The slot operates smoothly without any hitches. Insertion and removal of card is fairly easy, with just a simple push. Rubber flap is present to cover up the slot from any foreign material.
User Interface: The current firmware version is V5.0.1.5, and is upgradeable as new versions are released by Lotoo. Startup and shut down happens within just 3 seconds, which makes PAW Gold quite fast in operation. The firmware itself is fast, responsive to browsing and switching operations. No hanging or slowing down whatsoever. I sometimes wish there should be improvement in screen resolution, because as of now the fonts appear pixelized.
Setup key opens up the settings and other options. This DAP is DSD capable, along with one can change many advanced settings like layouts, key speed, DSD settings, playing settings. Volume controlling is available even on Line output, and custom gain can be selected.
The battery indicator accurately calculates the actual amount of battery power remaining, and has stable readings. One undesirable thing I notice about PAW Gold is that, it gets fairly warm during playback. But during battery charging, there is no such issue noticed. Battery life is fairly good. As for me, the battery lasts for about 7 hours, which is quite good. The battery capacity of PAW gold is of 6000mAH. The battery has to be charged by a 5V 2A adapter, and is included in the package. Charging time using this adapter is around 2 hours.
Overall, the firmware is simple, is fairly fast to flip around, is customizable and is quite reliable and stable. But there is room for improvements.
The PAW Gold has hardware controlled equalizers and preset colourations. These are called as ATE/PMEQ, which upon selected, perform their tasks very well. But I feel, to enjoy the ultimate transparency and neutrality of the source, one should always turn off colorations/equalizers.
Considering its neutral sound quality, it can match up with any genre and any headphone without sounding bad in particular. The transparency is really appreciable. PAW Gold is very resolving, transparent. Due to its resolving nature, it is unforgiving towards poor recordings. But feed it with good recordings, it can churn amazing sound quality.
Output power at headphone jack is very good and is sufficient to drive any and all IEM's and also to drive most of the headphones, to extremely loud listening levels, I always listen to volumes below 60 on IEM's and below 110 on headphones. Noise floor is audibly dead silent and pitch black. I could not detect any audible disturbance in any form from the PAW Gold. EMI pickup is completely nil, along with no pop sounds on startup or shutdown, which is really appreciable.
Comparing the PAW Gold with HiFiMAN's HM901, I feel the competition is head-to-head in terms of sound quality as well as build quality. The HM901 is relatively warmer and intimate (depending upon card used), otherwise as detailed. Whereas the PAW Gold is very transparent, neutral, and relaxed. (Of course, we have to remember that PAW Gold costs about 800$ more than the HM901)
However, PAW Gold wins hands down in ergonomics, portability factor and output power. The PAW Gold is way smaller than the HM901, more comfortable to hold and operate, along with support for high speed USB 3.0 connectivity. It also has a more 'simple and user friendly' firmware than the HM901. Battery life is also marginally better in PAW Gold.
But one cannot deny the HM901 simply carries a sheer value aspect with it, and if right amp card is matched up, then the sonic quality & value aspect of HM901 will be preferable for many.
Conclusion: Although Lotoo is an unfamiliar brand in the audiophile world, The PAW Gold is an amazing and stellar DAP(digital audio player). It offers top-tier transparency, resolving power along with a greatly neutral sound quality. The sound quality is phenomenal and Build quality is supreme. The sole drawback I find is, it offers lesser price/performance ratio compared to the HM901, which is priced around 1200$. As you go higher up, Law of diminishing returns applies.
The Pros:
1) Build Quality: The PAW Gold has a top notch and extremely good build quality. absolutely no compromise to be seen anywhere. Battery life & UI too are pretty decent and reliable.
2) Sound quality: Top-tier sound quality and is very neutral, detailed, and expansive. Ideal sonic qualities for a DAP, and one of the best I have ever heard.
3) Transparency & resolving power: These deserve a special mention. Transparency and resolving power in the PAW Gold is simply one of the finest available in sub 2000$ category.
The Cons:
1) Heating: The PAW Gold's chassis warms up little bit during song playback. I did check up with other members, it seems like the warming up is not really an issue. Even the HM901 warms up to this level.
2) Value: The PAW Gold is priced around 2000$ and considering the pricing of many of its rivals, I feel this one might possess a little lower price/performance ratio.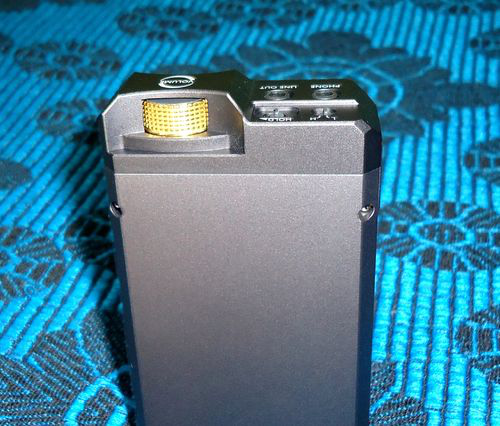 Article From:http://www.head-fi.org/a/head-fi-buying-guide-portable-amps-dacs-daps-page-2#user_lotoo_paw_5000